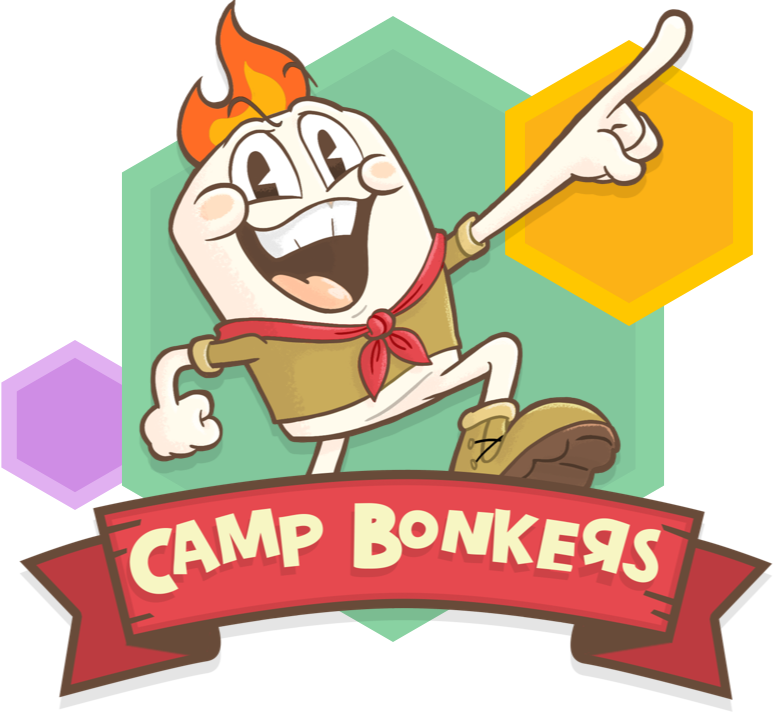 Play it! Watch it! Live it!
Camp Bonkers is all about bringing the fun and benefits of camp to kids everywhere, everyday and for everyone!
PLAY the world of Camp Bonkers on Roblox!

Be a camper or a camp counsellor and explore all that Camp Bonkers has to offer. Challenge yourself with mini-games, build your own camp world, personalize your camp themed activities, make new BFFs and much, much more.

Visit Roblox.com

WATCH the Camp Bonkers Creators on YouTube!

Get Roblox inside tips, tricks and exclusives, see them take-on Bonkers challenges, crafts and experiments and get yourself inspired and inquisitive about the outdoors and EVERYTHING camp.

Visit YouTube

LIVE Bonkers at campbonkers.com!

Dig-in with yourself, your friends and family with a variety of themed challenges to earn cool virtual badges and exclusive Roblox prizes.

Get Started
PARENTS & GUARDIANS – you can be Bonkers too!
Engage with kids on the website and take the Parent Quiz to help them achieve an exclusive Roblox code. Play on Roblox or watch together Camp Bonkers YouTube – where Camp comes to life!
Camp Bonkers believes in the power of Camp and that kids are capable of great things. This web app offers a curated list of activities for kids to explore – all through the camp lens.
Check it out